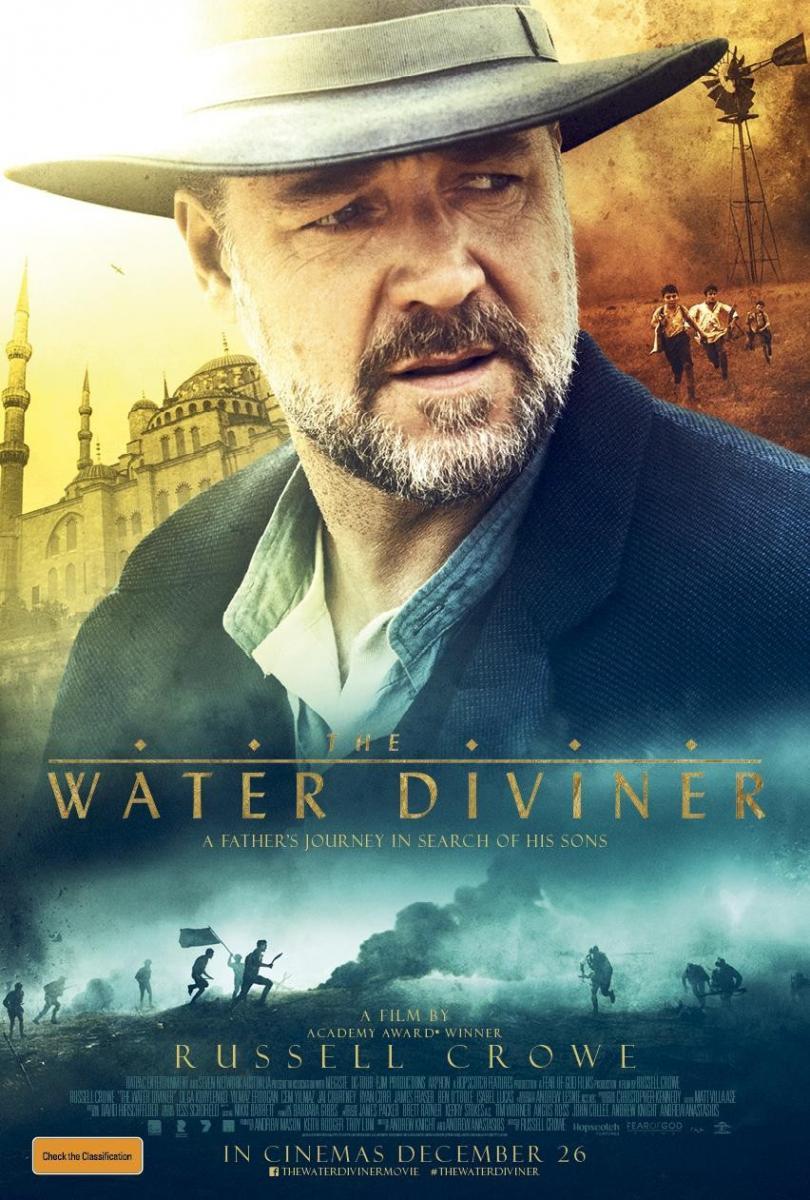 Sinopsis:
Cuatro años después de la batalla de Gallipoli, un granjero Australiano decide acudir a Turquía para buscar a sus tres hijos, combatientes en la Primera Guerra Mundial, sin importarle si están vivos o muertos.
Crítica:
Russell Crowe no es el primero de los actores que han decidido dar el paso al frente, o más bien tras la cámara, y convertirse en directores de ambiciosas películas con altos presupuestos. Entre los más atrevidos estarían Mel Gibson con La pasión de Cristo (2004), Apocalypto (2006) o su archiconocida Braveheart (1995), Angelina Jolie que recientemente fue la realizadora de Invencible (2014) o Kevin Costner con su Mensajero del futuro(1997)con mayor o menor fortuna, eso sí.
Crowe en su opera prima ha decidido retarse a sí mismo ofreciendo a sus fans una película con un héroe tan grande como el que le lanzó a la fama por su papel en Gladiator (2002). Un padre de familia, que él mismo interpreta, que pasa de buscar pozos de agua en Australia ha lanzase a una épica aventura en Turquía con tal de recuperar lo que queda de su familia. Y sí, este podría considerarse cine de aventuras pero no solo eso, este director novel ha decido poner en su coctelera cinematográfica de 111 minutos de duración todos los géneros que él mismo ha podido interpretar. Esta película es a la vez drama histórico, película bélica, aventuras, western y una comedia romántica al mismo tiempo.
Crowe, como es habitual en él, esta correcto en su actuación, no así Olga Kurylenko que digamos encaja mejor en películas con menos diálogo como To the wonder (2012). En cuanto a la dirección teñida de tintes clásicos, al igual que en su actuación, Crowe no da ningún traspiés pero tampoco ofrece nada nuevo o que indique un futuro prometedor tras la cámara. Quizá aún sea pronto para saber si el actor acabará finalmente como director pero, esta antibelicista, Pro memoria histórica y bañada en una edulcorada y "exótica" historia de amor, muy probablemente no será por lo que recordemos a Russel Crowe en el futuro.
Puntuación: 4/10